The Purple Pan People is a group of friends thathave been performing on the Steel
Drums in the Lakes Area of Minnesota. Some of the members have been involved in
the group for over ten years, others less than one year. Dave Herzog is the group
teacher and Mare Gilsdorf, along with Dave, are the leaders of the group.

The name "Purple Pan People" was given to the group by John Orcutt, a fellow steel
drum musician and the musical partner of Dave Herzog in his summer time duo,
"Island Time Band". John was killed in a car accident in 2005 and the group feels
a broad connection to John via their name.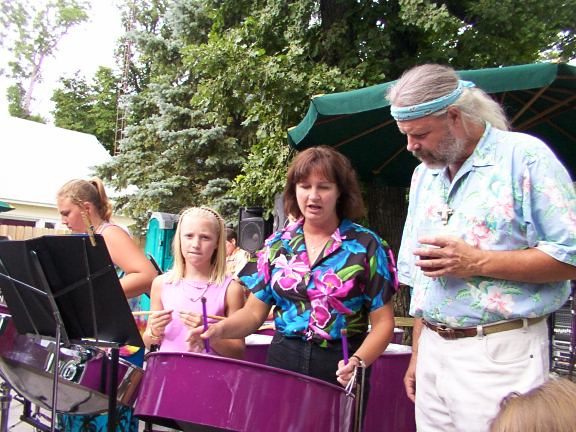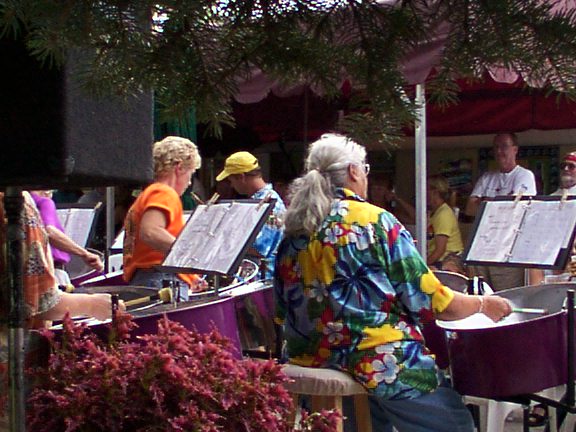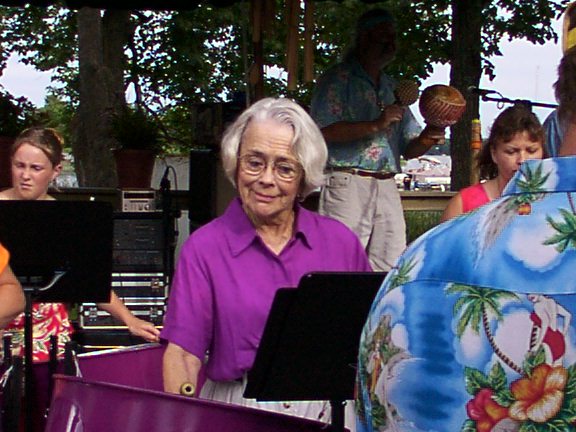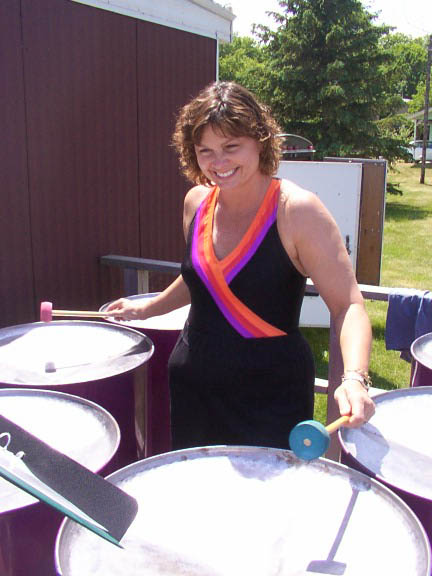 Pictures Above:
John Orcutt watching Ginny Klein on her pan
Purple Pan People at The Bridge in DL
Janet Pratt playing her double tenors
Nita Velo on the bass pan (one person plays all six bass pans)

Pictures Below:
The Purple Pan People entertain at a garden party in the summer of 2012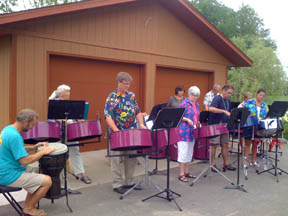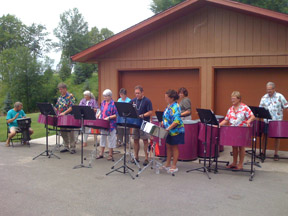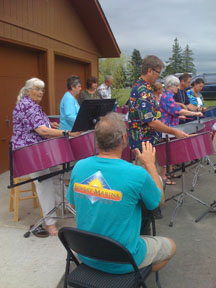 The Purple Pan People perform "Beer Barrel Polka"



Purple Pan People at "Tuesday's In The Park" in Detroit Lakes, MN

There are many more videos on You Tube. You can do a search for "Purple Pan People" for the Minnesota ensemble, or "Treasure Coast Pan Handlers" for a Florida ensemble.